The health and wellbeing of your employees is key to the success of your company. Shockingly a recent study showed the average employee has 8.4 days sick days absent from work each year equating to £11 bn each year.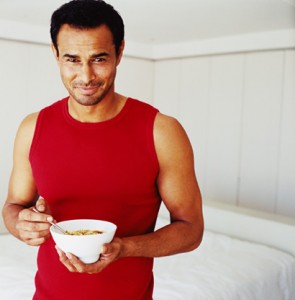 Smart Nutrition offer specialist workshops and that provide a broad range of functional medicine health tests as well as being able to give workshops and advice on nutrition and lifestyle. We aim to educate and motivate employees to look after themselves meaning less sick days and more productivity for you. We build the workshops around the health tests that you choose for your employees.  This is one of the most palpable and tangible, yet successful, methods available to enable people to reach their full potential and ultimately increase your company's productivity.
As many as 176 million working days are lost annually from people taking time off for illness.
Healthy employees are nearly 3 times more productive than employees with poor health (Medibank report).
Employees with poor health take up to 9 times more sick leave than their healthy colleagues health (Medibank report)
Our corporate days are designed to
Boost productivity

Reduce sick days

Create a happy healthy workforce

Save your business money in the long term
Smart Nutrition Ltd offers
A broad range of screening tools to ensure your work force is properly looked after. This means your work forse can then focus on doing their job right and looking after your clients.
We can offer a broad range of health testing screens
Well Man screening
Well Woman Screening
Cardiovascular screening
Diabetes screening
Screening for drug abuse
If you are looking for anything in particular do get in touch as we are happy to help or alternatively Please use the menu on the right to find out more about the individual services we offer.
"Thanks for taking the time to attend yesterday, and make such a fantastic job of presenting some really helpful tips and advice – and all at such short notice !
Many people have commented what a really useful session it was to finish the day with.
Your contribution to a good day was really appreciated – THANK YOU !"