Welcome to the Smart Nutrition's IBS and Digestive Health Tests. Please use the menu on the right to find out more about different digestive complaints and digestive testing or

click here to read about which digestive test is right for you.
Emma Wells Nutritional Therapist and consultant to Smart Nutrition Ltd has been offering digestive testing in her clinic for 15 years and has a wealth of experience and knowledge to help you choose the most suitable test for you.  Emma has successfully helped people suffering from Irritable bowel syndrome  – IBS – irritable bowel syndrome, SIBO – Small intestine bacterial opvergrowth, IBD –  Inflammatory Bowel disease; Crohn's Disease and Ulcerative Colitis , Constipation, Diarrhoea, Candida, GERD / Reflux  and  Indigestion, Fructose malabsorption, Lactose intolerance as well as helping people suffering from parasites.
IBS testing, Comprehensive Stool tests, SIBO testing, Candida Testing, Parasite Testing
Emma has many years experience working in digestive health and digestive testing and lectured in Digestive health and testing for over 10 years. she also worked alongside Michael Franklin and his award winning IBS and Gut disorders centre and attended the functional medicine Gastrointestinal conference in London in 2013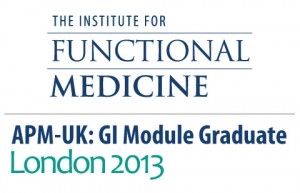 as part of her functional medicine traibing. If you have a query or would like to have a quick free chat to discuss the possibility of having an Digestive health test then please do contact emma via;
emma@smartnutrition.co.uk or call Emma on 01273775480 as she will be happy to help.